Current Hartford HealthCare Providers

Dr. Somwya Kurtakoti
Chief Of Geriatrics
Chief of Geriatrics at Hartford Hospital and Medical Director for Seabury, oversees Skilled Nursing and patients in the Clinic both in a primary care role and urgent concerns, as needed.

Dr. Joanna Fogg-Wabersky
Director of Geriatric Psychiatry at The Institute of Living
Caitlin Williams, APRN, is a psychiatric nurse practitioner and has been with the Hartford HealthCare Institute of Living for seven years.

Dr. Dorothy Fojtik
Internist
Dr. Dorothy Fojtik is an experienced internist who will be spending 5 half days per week dedicated to Seabury Skilled Nursing.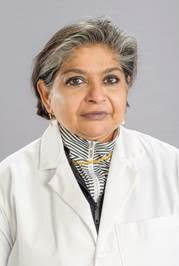 Dr. Rohini Becherl
Geriatrician
Dr. Rohini Becherl is an experienced Geriatrician who has been with Hartford HealthCare Medical Group for over seven years. She will be seeing patients in the Clinic Tuesday and Thursday mornings.
---
For more information contact the Hartford HealthCare Clinic at 860-380-5150.